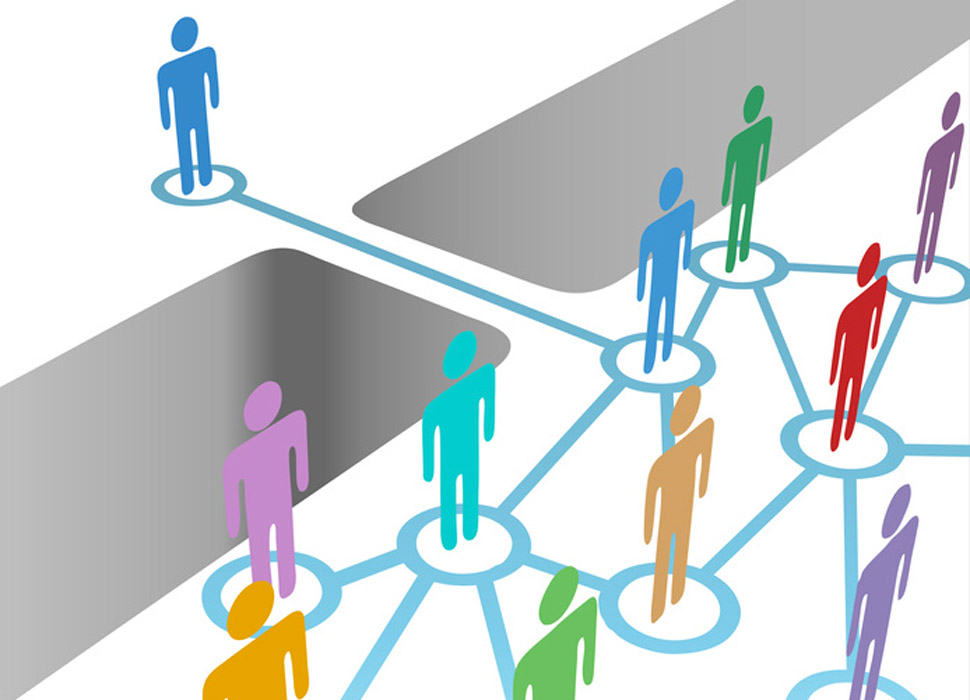 Myriadfacets In Management Newsletter April 2012
Top Story: How improve Commitment and Engage a Team to be more Customer & Service oriented?
With the opening of the market to new players in the global market, this business unit was pushed to reorganize the activities. Indeed emergent commercial forces promote increasing competition. Until now the general opinion of team members was ''we are specialists and have time to do things the way we think best''.
This situations lead to complacency, a relative comfortable life and the feeling that customer loyalty was irrelevant. In this virtual monopoly situation the company became vulnerable to this way of thinking. The difficulty was getting people to change the way they work, to use the technology and to interact with the customer differently.
This means simultaneously creating new structures, new technologies, and new relationships, both between workers and managers and between dealers and customers. Shift occurred where teams were beginning to realize that they had to work with their customers, and technology was becoming a secondary issue to that. Success did depend on technical and on relationship with customers. The engineering approach emphasized processes whereas the systemic approach focused on people and helped individuals make sense of what the change means to them.
It was a cultural shift that the company needed to do, in order to actually deliver better performances, good customer service and to differentiate from competitors. Change involved altering the employee mindset to make the organization more customer-centric as well as imparting the specific skills needed to function effectively under the new business processes.
Customer relationship management should be seen as a strategic response to a set of customer, staff and business needs. CRM results improved trough working with customers and facing organizational and cultural change. CRM needed to cover two types of information: relational and technological knowledge. Teams focused on those crucial points and not just technology alone.
Technology can accelerate a transformation, but technology cannot cause a transformation .The human factor was imperative to the project's success, to engage and deliver effectively.
What steps are crucial in order to deliver Better Performances and be more Customers Centric?
Many deciders are faced with human challenges like:
How to stay ahead in innovation and customer satisfaction?
How implement a customer & service oriented team?
How reconcile performance and job satisfaction?
How do you facilitate enrollment?
How do you keep a competitive organization and motivate people?
How do you sell technology to the internal customers?
How do you generate a Common Customer Oriented Behavior?
How do you mobilize resources and engage people?
Summary
The social and economic drivers are pushing the leaders and their teams to go through numerous & perpetual changes. The global economic integration, the globalization of the markets coupled with an intense competition, the technological developments, the high level of maturity of developed market, the increasing global demography, the shift from baby boomers to generation X or Y ,are some of the changes that are influencing the way individuals are thinking and acting. Those changes are pushing companies to reduce their costs, to improve the quality of their products & services, to increase their productivity and to look after new growth opportunities.
Today, at the top of the company or team, it is no longer sufficient to take unilateral decisions inducing a change process. Change decisions will encounter the expected success at the condition that the organization, team or system adopts the change process. Methods of the past are no longer efficient to convince each individual in the company to adopt new working habits. In a professional and business oriented environment, logic and analytical arguments are not good enough to implement successfully a transformation. Leaders have to take into account the emotions of the individuals and not just ignore the objections or problems encountered. This new approach integrates a systemic dimension providing a large interactive overview. Furthermore the systemic approach focusses on the future objectives and not on the failures of the past.
Myriadfacets In Management, www.myfa.be is regrouping experts specialized in team & organizational transformations. These experts are Companions in Change, as they put their complementary professional experiences, with multiple facets, to the benefits of deciders, from SME to big companies. In this perspective, Myriadfacets offers a human support and a practical approach encompassing the multiple facets of organizational, financial or technological change. This support enables deciders to engage their team and to achieve better performances.
Seminars
Myriadfacets In Management organizes regularly 1-day seminars on Organizational Development. Cases studies animated by professionals with a large MD and managerial background will cover many facets of change management. Some facets that will be discussed during those seminars are:
How do you avoid the classical pitfalls in a transformation process?
How do you achieve a successful process in a change resistant system?
How do you engage teams to achieve better performances?
Willing to become familiar with the SEL framework of the transformational leader?
Feel free to contact patrickstevens@myfa.be for more details.
To stop receiving this newsletter, send a mail to patrickstevens@myfa.be: "Please unsubscribe me from all Newsletters"